Businesses are working with different apps. The challenge will be to find the right apps to support your needs and priorities. To solve this problem, Microsoft launched Microsoft AppSource
Nowadays organizations need to be able to respond to the fast-changing markets, trends, and customer expectations.
To fill that need, ISVs (Independent Software Vendors) worldwide are tapping into their specialized expertise to build apps on the Microsoft platform and help organizations solve their business challenges.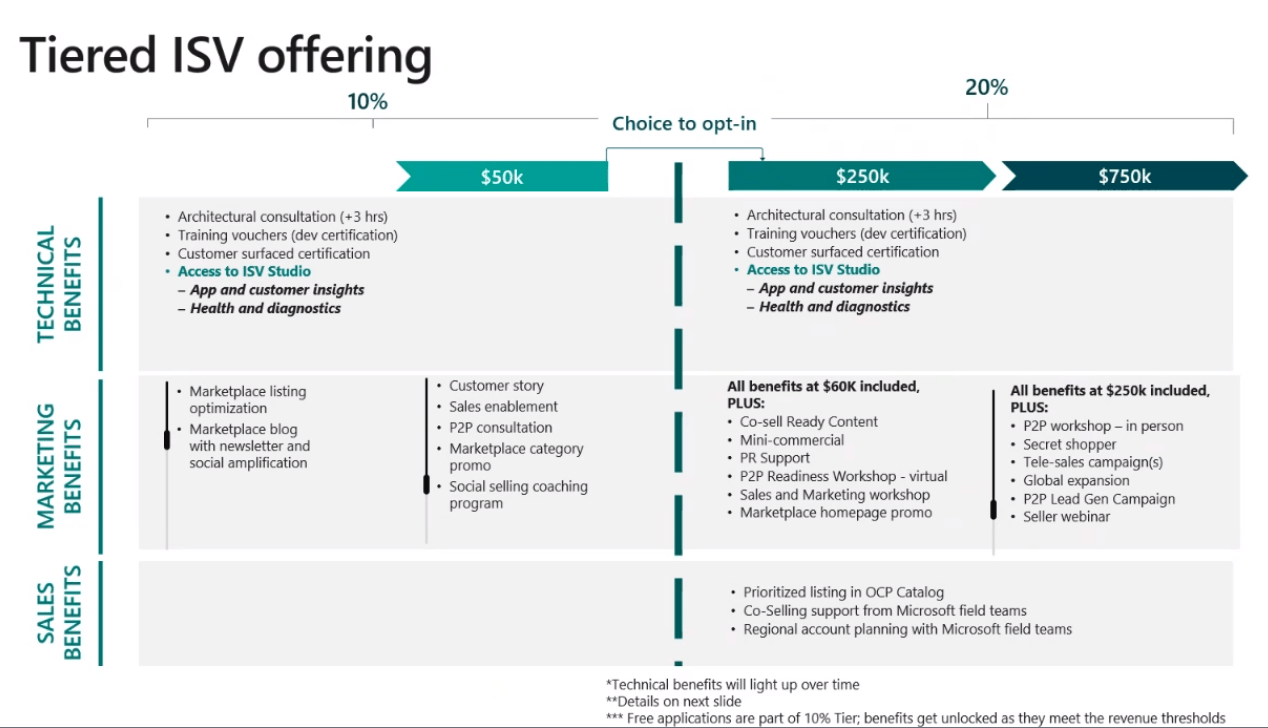 Microsoft AppSource is an online platform that connects businesses with the right industries. It also helps you to find specific Apps for you based on your role in the company.
How does Microsoft AppSource work?
Microsoft AppSource helps business users find and try software-as-a-service (SaaS) apps from Microsoft and its partners. Microsoft AppSource apps include Web Apps and apps that are built on top of Microsoft Dynamics, Office 365, and PowerApps including Power BI.
Most of the Apps in AppSource are offering a free trial for you to see if the App adds new capabilities to your existing business applications. From Dynamics to Power BI, you can find solutions that enhance what you already use.
Other kinds of apps, for example, PayPal for Outlook add-in is free for Microsoft users. On the other hand some of the Apps in AppSource are more specified based on industry and may need Microsoft partner implementation.
Here are 7 reasons why to list your app on AppSource
Connect directly with decision-makers. AppSource helps ISVs reach and connect with potential customers directly with those critical LoB decision-makers, providing a single destination for business users to discover and try LoB SaaS apps.
Contribute your way. The SaaS app opportunity spans industries from manufacturing and financial services to distribution, healthcare, and more — as well as multiple business process categories such as customer service, HR, marketing, and finance. If you have an app that provides functionality to help solve specific business challenges, we invite you to review the app review guidelines and submit your app to be listed on AppSource.
Reach more customers. AppSource can help you reach business users worldwide — in markets, you might not have been able to reach before — and receive leads from AppSource right in your CRM system. Customers can easily find apps not only on AppSource.com but also from within the context of Microsoft products they already use — through the in-product AppSource gallery.
Extend your sales teams. Your sales teams play a crucial role in your business. When you list your apps on AppSource, you gain another sales channel that empowers business users to find and try business apps without going through your sales department. Plus, by listing on AppSource you can also partner with Microsoft sales teams to deliver end-to-end solutions.
Get started with confidence. Our AppSource team is here to provide a seamless onboarding experience. We're here to help you every step of the way — whether it's working on the trial experience, helping you meet the listing criteria, or more.
Customize your app listing page. You have flexibility when it comes to deciding how you'd like to market your apps on AppSource. Provide a video, data sheets, documentation, and detailed description — we'll work with you to present your app on AppSource in a compelling way.
Get actionable insights. Your success is our success. We'll share insights into how your app is performing on AppSource, what works well, and how to further improve.
Let's grow together to the next level
Are you an ISV aspiring to list your app on AppSource? We are a software powerhouse and Microsoft Gold Partner, as such we have an experienced team that is focused on Dynamics 365. We can help you to integrate with D365 and benefit from the MS AppSource services and incentives.  Our experience and knowledge mixed with your goals are a great opportunity for you to take your business to another level.
Contact us -
Whether you want to learn more about Microsoft Dynamics 365 or have an in-depth conversation about our services to this program, we are happy to help.