Artificial Intelligence (AI) was deemed a far-fetched fantasy a few years back. But now, its applications have become extremely mainstream. AI includes computer software programs that perform a plethora of activities, such as learning, problem-solving, and responding to messages, among others. This technology uses existing and historical data to make continuous improvements in its knowledge and provide better outcomes.


Achieve AI implementation in your business
For business owners, implementing AI-powered technology in day-to-day operations is essential. This is because the competitive digital environment has made it necessary for businesses to provide optimal services to their customers and clients- and with AI, this becomes relatively easy.

Unfortunately, the use of AI-powered applications in business processes is still relatively low. While some business owners are unaware of the numerous benefits that artificial intelligence provides, others are unable to select the right AI applications that yield a high return on investment (ROI).

Business owners often make the mistake of selecting the newly launched AI applications that fail to meet the needs of their business model. This results in a monetary loss and makes the operations and processes quite complex.

Considering that, business owners must take the time to understand their needs before picking out an AI application for process optimization. This guide will provide detailed tips on using AI in business processes.
Create Marketing Campaigns
Businesses can leverage the power of Artificial Intelligence to create marketing strategies that bring results. AI-powered technology plays an integral role in helping firms create and execute marketing plans. These platforms assist businesses in sending personalized messages to their clientele at the right stage of the consumer lifecycle. The technology also assists the marketing teams in retargeting them with customized campaigns to retain their interest in the business.

Your business can use artificial intelligence to perform a plethora of tasks. From targeting a specific demographic of customers to building an audience list based on search history and buying behavior, AI can make the process of segmented marketing extremely simple.

Additionally, AI not only brings potential customers to your page but also helps retain and convert them. For instance, firms can add AI-powered chatbots to their website's page to answer customer queries quickly.

Improve Sales
Your business can also use the power of Artificial Intelligence to boost sales. Although hiring sales representatives adds an empathetic and personal touch, your business can use artificial intelligence to reduce the burden on your sales team and provide them with knowledgeable insights that save time and effort.

With AI-powered applications, you can streamline sales forecasting, identify customer needs, and provide a better quality of communication. These applications can also assist sales representatives with time management by identifying leads that require follow-up. Essentially, AI assists businesses to increase lead volume, boost their conversions and sales processes. You can use AI in sales:


To find more leads
To get sales recommendations based on comprehensive data
To improve the performance and efficiency of your sales teams
Streamline IT Operations

Businesses can also use artificial intelligence to resolve complex IT issues. For example, your firm can use AIOps (AI for IT operations), machine learning, and data science to carry out in-depth error analysis of IT systems. Artificial Intelligence can also be used in the automation of several day-to-day operations, thus simplifying the processes of IT experts. You can also use AI technology to improve system performance and services.

Human Resources
AI technology can be implemented to carry out a number of HR operations with data-based decision-making, including recruitment and talent management. These applications can help with candidate screening, arranging meetings, and doing much more. Moreover, AI platforms can be used alongside HR teams to provide additional assistance. For instance, these applications can automate transactional and repetitive work processes, empowering HR teams to direct their attention towards tasks requiring a human touch.

Data Collection
AI has been vastly used in collecting a large quantity of data from potential customers. Your business can use AI technology to gather a significant amount of data and use it to identify customer intent. With Artificial Intelligence, you can gain a comprehensive insight into customer behavior, further devising strategies for sales, marketing, and decision-making. Additionally, AI applications can also organize the data using machine learning to identify customer trends to optimize products and services.

Wrapping Up
Artificial Intelligence is shaping the business world for the better. It can be used to simplify business processes and operations to make it easier for the workforce to carry out their routine tasks and focus on factors that require creative thinking and innovation. You can also use artificial intelligence to collect and organize data to optimize your decision-making processes.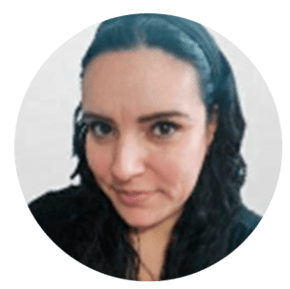 Monica Rodriguez
Service Delivery Manager & Resource Manager for Professional Services at Definity First with more than 14 years of experience in QA & QC process.