In July 2019, Microsoft announced Skype for Business Online would be retired on July 31, 2021, giving customers two years to plan their transitions to Microsoft Teams, the hub for teamwork in Microsoft 365. With a couple of months remaining, make sure you have the information and resources your organization needs to plan and execute a successful upgrade to Teams.
Why is Skype for Business Online retiring?
Microsoft Teams is not just an upgrade for Skype for Business Online, it's a powerful tool that enables companies, schools, and organizations to become more agile and improve the efficiency of key workflows.
The capabilities of Microsoft Teams go beyond those of Skype for Business Online. By combining chat, video, calling, document collaboration, and application integration into a single experience, Teams enables entirely new ways of working.
What does this mean for Skype for Business customers?
After Skype for Business Online retires on July 31, 2021, the service will no longer be accessible. Until then, current Skype for Business Online customers will experience no change in service.
The time needed to fully transition to Microsoft Teams will vary based on the organization's unique characteristics, like the number of users, technical complexity, and internal adaptability to change. As such, we recommend planning your upgrade to Teams today, not only to ensure adequate time to execute a successful transition from Skype for Business but to realize the benefits of Teams more quickly.
Teams is available in most Microsoft 365 Business and Enterprise plans, and the existing licensing investments carry forward to Teams. Capabilities that are premium workloads in Skype for Business Online today will continue to be premium workloads in Teams. The Skype consumer service and Skype for Business Server are not affected by the retirement of Skype for Business Online.
Upgrading from Skype for Business to Microsoft Teams is more than a technical migration. It represents a transformation in how users communicate and collaborate, and change is not always easy. The ideal upgrade approach should address the technical aspects of your upgrade as well as encourage user acceptance and adoption of Teams, driving a positive user experience and business outcome realization.
Given that there's some overlapping functionality between the two apps, we recommend that you review the available coexistence and upgrade modes to help determine which path is right for your organization.
For example, you might opt to enable all workloads on both solutions without interoperability or, you might decide to manage the user experience - either by gradually introducing Teams capabilities or by targeting groups of users for select capabilities - until your organization is ready to upgrade everyone to Microsoft Teams. Use the outcome of your pilot to help assess the right upgrade journey for your organization.
Let Definity First help to formally prepare your organization for its journey to Teams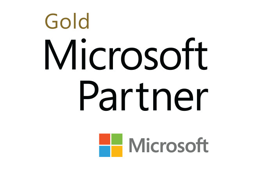 We are a Gold Certified Microsoft Partner specializing in Cloud Business Applications & Microsoft Technologies.
Innovation, commitment, and collaboration drive our teams of consultants, strategists, engineers, creatives & developers to help companies thrive through edge-leading solutions in technology.
Start planning for the upgrade scenarios that will eventually let your organization fully embrace Teams as your sole communications and collaboration solution. Contact us