May is the month that celebrates and support mental health awareness and raise conscience for those employees working from home due to the coronavirus spread across the globe.
We're now isolated, practicing the suggested social distancing new way of living to avoid getting infected by coronavirus.
Our daily living routines are disrupted causing added anxiety, stress and strain—physically, mentally, and financially. It is completely natural for this disruption and uncertainty to lead to anxiety and stress.
We need to take care of our mental health even if we're protected and isolated at home, and this post suggests some tips about how to support your mental health while working from home.
Tips to protect your mental health while working from home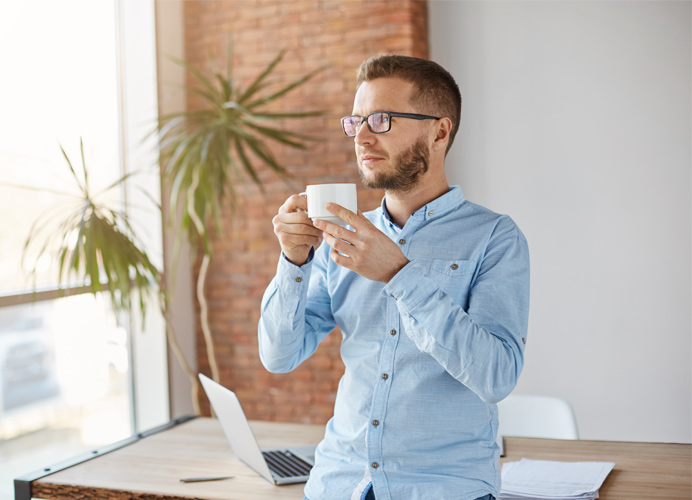 Set up routine and structure for your workday
Even if you're working from home and following a regular schedule, you need to create boundaries between 'work time' and 'home time'.
Keep in mind that you need to minimize the possibility of work intruding into your family time, and help you switch off from work at the end of the day. Creating cues, such as getting changed into your work clothes at the start of the day, and out at the end, can help with this.
Even if you need to keep focused with your daily activities at work, social distancing implies that watching tv series, reading a book, practicing yoga or learning to cook are the new plans.
These are might some great ideas to adopt new routines that can help you avoid anxiety or stress, and obviously, differentiate between 'work time' and 'home time'.
2. Create a specific place in your home to work
Avoid working in your bedroom, but if you don't have a specific place that you can use as your office, just make sure to fix a special corner or your bedroom where you can place a desk and your computer. In conclusion, avoid the idea of working on your bed.
Additionally, studies show that working from home can interfere with sleep, especially for people who find it difficult to switch off from work.
3. Schedule virtual meetings via Teams
Staying connected with others through virtual meetings might help you reduce stress levels related to daily projects and activities.
In the same way, virtual meetings will help you communicate with your manager or employees to keep them informed of what you're working on.
Teams is the tool that is connecting remote teams across the globe with features that help make work easier, driving positive collaboration, so, scheduling meetings via Teams might be the perfect solution during quarantine.
4. Try a digital detox
A digital detox might help you switch off from work, allowing you to spend quality time with your family, or do the things you like the most to relax; watching Netflix, cooking, videogames or more.
While working from home you need to know how to make a differentiation between work time and free time, that's how a digital detox step up.
5. Get outside and take some fresh air
Try to enjoy some fresh air in your garden or balcony at least once a day. Take some time to grab your cup of tea/coffee or answer some emails from the outside.
Self-isolation doesn't mean you have to avoid looking through the window. Get some fresh air once a day and start enjoying simple things during quarantine.
6. Try and get outside at least once a day
If you're not stuck in self-isolation, try to get outside at least once a day. Go for a walk, get some fresh air, and sunshine. If you are in isolation, go out to your garden or walk up and down your driveway or go out onto your balcony and enjoy fresh air.
Enjoy the benefits of working from home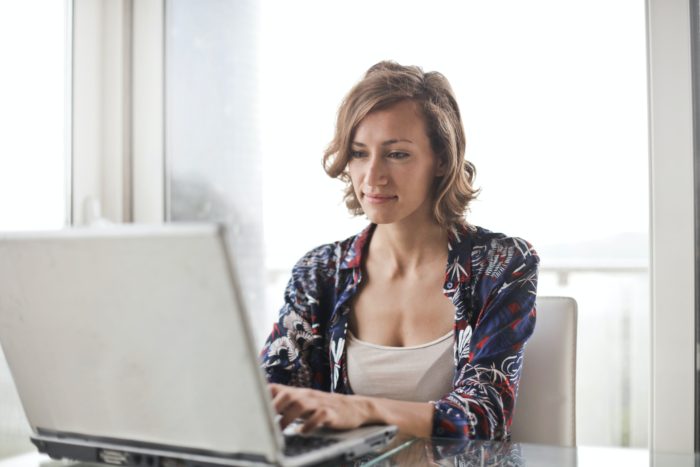 We know that working from home for long periods of time can start affecting mental health, but, it's quite important to keep track of how you are feeling. Consider that having difficulty to staying motivated, insomnia and sleep problems might be some common feeling you'll experience.
Likewise, working from home offers great benefit; It can improve productivity, reduce distractions and the stress of moving with traffic, improve work satisfaction, lower the time (and cost) you spend commuting, give you greater sense of control over your workday, and can even help to avoid challenging colleagues!
Don't forget that exercising, sleeping well, and doing the activities you like the most are great to support your mental health and distract from work.
We hope these tips support you!