Microsoft SharePoint is a web-based, collaborative platform that integrates with Microsoft Office 365.
It's great to provide everyone in your organization with access to critical business information when and where they need it, through a browser or mobile phone.
Collaborate across teams & customers with Microsoft SharePoint
Collaboration goes beyond limits when multiple people can view and edit documents simultaneously with Microsoft SharePoint.
Track and manage all changes done in documents with the versioning feature, and keep a single location for your email documents; everything centralized, everything in impeccable order.
But, SharePoint's benefits do not limit to internal aspects. You can also improve your responsiveness to your customers by having all your important customer data to hand regardless of where you are or what device you are working on.
Secure and protect artifacts as records across your organization
Start using Microsoft SharePoint and empower teamwork, quickly find information and seamlessly collaborate across the organization.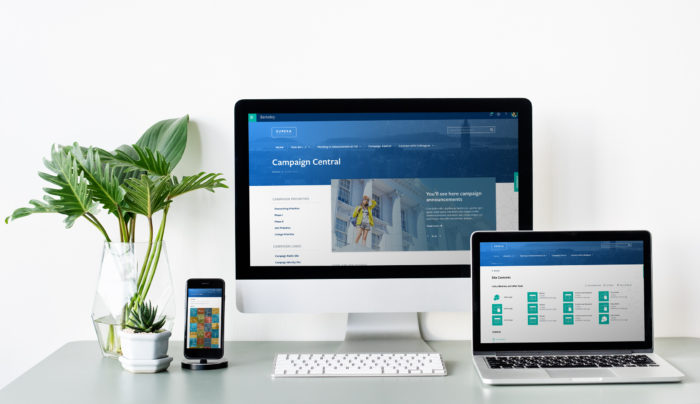 We pride ourselves on our stunning sixteen years of expertise in Microsoft Technologies. Our solutions employee adoption rates are multiples higher than industry averages and praised by the top universities and companies around the world.
Ask about our Microsoft SharePoint Services we have for your business. You'll see results faster than you think.
We can help! Contact us now at hello@definityfirst.com